Game Design Research
An Introduction to Theory & Practice
Design research is an active academic field covering disciplines such as architecture, graphic, product, service, interaction, and systems design. Design research aims to understand not only the designed end products but also how design as an activity unfolds. The book demonstrates different approaches to design research in game design research.
---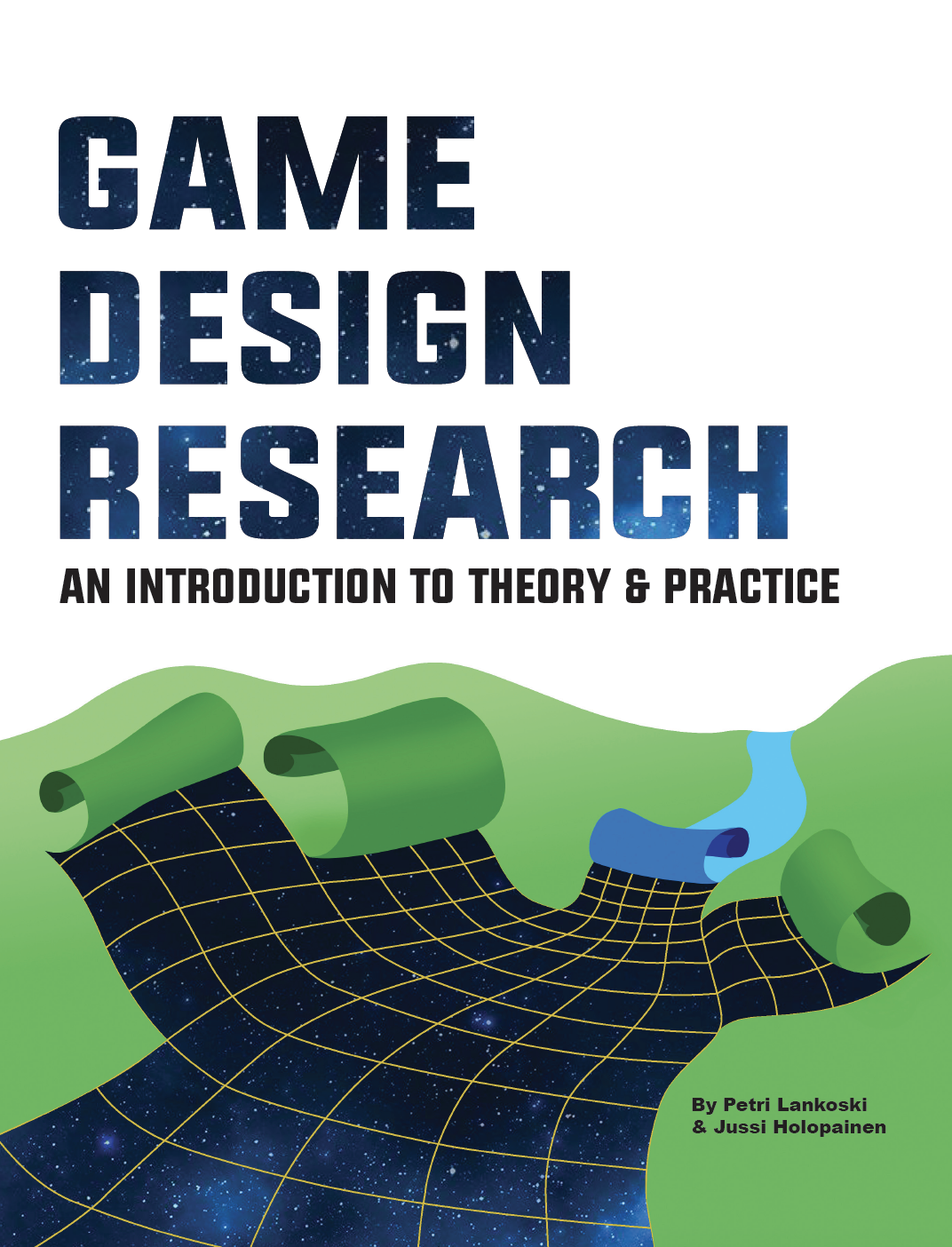 Release Date
December 20, 2017
DOI / Citations
10.1184/R1/6686750
Cover Design
John Dessler
Total Downloads: 184
The design has been a study topic in various fields where design methods have been the focus of inquiry. Design research, or design studies as it is also called, has been gaining momentum as a field of academic inquiry since the beginning of 20th century. Originally, design research focused on design methods and processes but it has moved to cover more varied research questions related to design. Current research topics include, for example, how to study design and what methods can be used to study design along with the more fundamental questions such as what is design in the first place and what kinds of knowledge design research produces. The topics of design research have also become more wide and varied with active research on architecture, information systems, product, service, graphic, and interaction design to name a few. Game design research, however, has received surprisingly little attention regardless of the large body of work in the more general design research. The main aim of this book is to situate game design research within and alongside general design research.