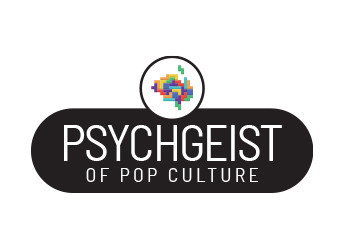 DEADLINE HAS BEEN EXTENDED UNTIL DECEMBER 10
Destiny is an online first-person shooter video game developed by Bungie Studios. This expansive game has players take the role of ostensibly immortal guardians, resurrected and empowered by a celestial force, serving to protect the citizens of Earth's last city. Whether solo or collaborating within a fireteam, players engage in a mix of PvE and PvP activities ranging from training exercises in the Crucible to slaying the gods of invading alien races in coordinated raids. In this volume, we will explore psychological concepts related to the story, gameplay, and culture of Destiny. This book is part of the collection The Psychgeist of Pop Culture published by ETC Press.
This book series highlights iconic pop culture content from television, film, literature and video games through an examination of the psychological mechanisms that endear us to these stories for a lifetime.
Chapters in this book will explore a psychological theme or concept related to Destiny. Several possible themes and topics are listed below but do not consider this list exhaustive. You can feel free to propose a different combination of episode/topic than those listed below:
Guardian Archetypes: Understanding Player Motivations and Personalities
The Mind of a Guardian: Understanding the Psychology Behind Destiny Players
Guardians of Identity: How Destiny Fosters Virtual Self-Concepts
Leveling Up in Real Life: The Impact of Destiny on Personal Growth
From Casual to Hardcore: Exploring Player Engagement and Commitment
Embracing the Grind: The Role of Perseverance and Achievement in Destiny
Friend or Foe? The Social Dynamics of Destiny Fireteams
The Clash of Light and Darkness: Analyzing the Moral Choices in Destiny
From Ascendant to Material: How Destiny Impacts Real-World Behaviors and Relationships
Emotion in the Crucible: A Psychological Analysis of Competitive Gameplay
Social Bonds in the Tower: The Impact of Destiny's Online Community
From Guardian to Godslayer: The Psychology of Player Empowerment
Resilience and Grit: Psychological Insights from Destiny's Raids and Challenges
Lost in Time: The Paradox of Live Games
Guardian Bonds: LGBTQ+ Inclusivity and Community Building in Destiny
Beyond Light or Dark: Exploring Queer Representation in Destiny's Lore and Characters
The Dark Below: Understanding Trauma and its Impact on Destiny's Characters
Post-Traumatic Triumphs: Exploring Resilience and Coping Mechanisms in Guardians' Journeys
Learning from Defeat: How Destiny Encourages a Growth Mindset in Challenging Gameplay
Guardian Down: The Emotional Impact of Loss and Permadeath in Destiny
Nightmares and Resolutions: Examining Mental Illness Themes in Destiny's Narrative and Characters
Mental Health in the Tower: Promoting Well-being and Supportive Communities for Players in Destiny
Guarding the Mind: An Exploration of Mental Health Awareness in Destiny's Community
Botza District and Beyond: Fostering Safe Spaces for Players with Marginalized Identities in the Destiny Community
Pursuit of the Perfect Loot: Navigating Goal Prioritization and Time Management in Destiny
Moments of Triumph: Setting and Achieving Goals in the World of Destiny
Beyond Loot and Glory: Exploring the Social and Psychological Dynamics of Raiding in Destiny
The Raiding Experience: Challenges, Triumphs, and Lessons Learned in Destiny's Toughest Battles
The Fireteam Connection: Nurturing Meaningful Relationships in Destiny's Online Community
From Farm to City: Creating a Sense of Belonging in The Tower
Send an abstract (no more than 300 words) and your resume or CV to jared.n.kilmer@gmail.com no later than November 15, 2023.