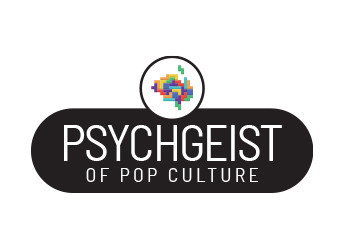 Black Mirror is an anthology series on Netflix from the mind of Charlie Brooker. This award-winning show revolves around technology and the potential implications of its advancement - be they good, bad, or both. In this volume, we will explore the psychological underpinnings of Black Mirror, including, but not limited to, its narratives, primary protagonists, and secondary characters. 
This book is part of the collection The Psychgeist of Pop Culture published by ETC Press. This book series highlights iconic pop culture content from television, film, literature and video games through an examination of the psychological mechanisms that endear us to these stories for a lifetime. 
Each chapter in this book will explore a specific episode of the series alongside a psychological concept that is reflected within it. Several possible themes and topics are listed below but do not consider this list exhaustive. You can feel free to propose a different combination of episode/topic than those listed below:
Shut Up And Dance: Psychological impact of cyberbullying 

White Bear: Justice and punishment 

The Entire History of You: Why rosy retrospection is psychologically valuable

Be Right Back: Social media, memorializing, and the way we remember loved ones

Nosedive: Monetization of social status

Playtest: VR, ethical games, and the boundaries of reality

Men Against Fire: Ethics of war and the psychology of othering

Arkangel: Helicopter parenting, observing children's activities, and when to let go

Hang the DJ: Dating, compatibility, and the virtual platform

Black Museum: Grief and closure

Striking Vipers: Identity exploration and internalized homophobia

Rachel, Jack, and Ashley Too: Parasocial relationships and meeting your heroes

USS Callister: The psychology of wish fulfillment 
Send an abstract (no more than 300 words) and your resume or CV to  sarah.hays.psyd@gmail.com no later than June 15, 2023.