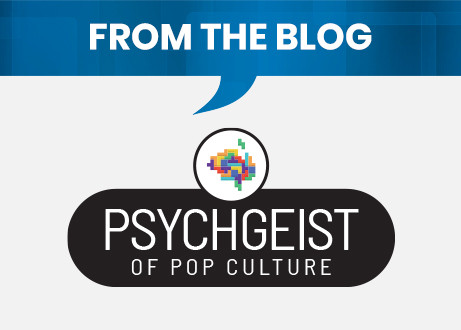 Psychgeist started as a project to bide my time during the first (of what would be many) COVID lockdown. A play on the word 'zeitgeist; meaning the "spirit of the era", Psychgeist was created to be a space where I could share my enthusiasm and knowledge for the "science of the era—The science of games."
As a lifelong gamer and research psychologist who studies the uses and effects of games, I found myself repeating a lot of the same things over and over:
No, video games do not cause violence.
No, there is not a consensus about video game addiction.
Yes, Final Fantasy is the greatest video game franchise of all time.
So when it came time for a new hobby duing lockdowns, a YouTube channel to host a series of essays discussing all aspects of game studies science seemed like a natural choice. From short rants about the psychology of my favorite video game franchises, to longer in-depth investigations about state of research about game addiction and video games and violence, to a place to hold the guest lectures I give across the globe - this could be a channel for it all. I started on this Psychgeist journey with a single motivation: to create a space where scientific information about the uses and effects of games could be relatable and shareable to broader audiences.
It wasn't long before the YouTube channel grew into a secondary endeavor—The Psychgeist, a (mostly) monthly newsletter hosted on substack. The newsletter was created to make it easier to stay up to date with the latest news in the games industry as well as share top-level highlights from the latest in games studies research. However, the same foundational goal remained the same: to make information that may be difficult to access, process, and understand for those not intimately engaged within it on a daily basis more relatable and shareable to broader audiences.
Which brings us to the newest iteration of Psychgeist: The Psychgeist of Pop Culture. This new book series from ETC Press is the culmination of a lifelong dream of a project for me. To take basic psychological concepts and explore them through the lens of pop culture. The aim of these books is for fans to be able to engage with their favorite fandoms (literature, film, and of course, video games) on a deeper level as well as for educators to be able to use these books as a more engaging way to interact with their students.
For example, the first book to come out of this series will be focused on The Witcher (if you know me, this likely comes as no surprise as you know that is one of my favorite fandoms of all time). Within the volume, one of the chapters is going to focus on trauma and resilience through the lens of Ciri. For those who are fans of the books, video game, and/or show, this will delve deeper into the psychological motivations and inner workings of the Ciri we read on the pages of the book and see on the screen. For educators who are teaching concepts around trauma and resilience, this chapter could serve as a new way to engage about these concepts and demonstrate how they can manifest people's thoughts and actions. And I don't know about you, but I would have taken a chapter on trauma and resilience in The Witcher over another textbook reading anyday.
I am so excited to see the Psychgeist network grow and am really excited for what this book series will bring to fans and educators alike. In 2023, we will see the release of the first three volumes of the series focused on The Witcher (edited by Dr. Rachel Kowert), The Madalorian (edited by Jess Tompkins) and The Umbrella Academy (edited by Arienne Ferchaud).
Who knows what the future will bring next for the Psychgeist network? But for now, there's plenty to enjoy.
Log in to post comments
482 views