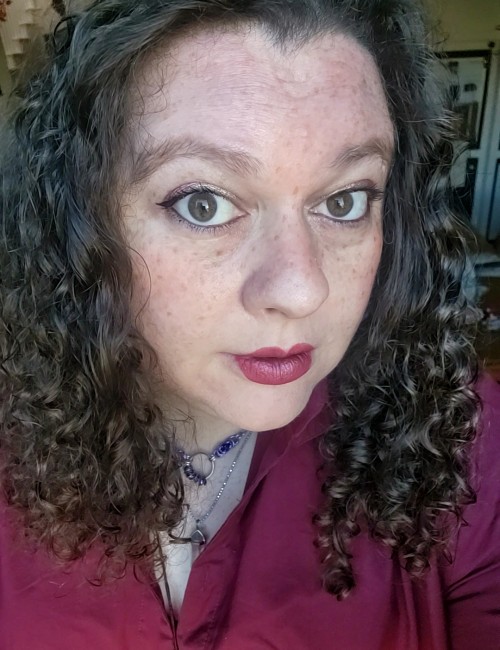 Dr. Theresa Jean Tanenbaum ("Tess") is a game designer, artist, maker, and assistant professor in the Department of Informatics at the Donald Bren School of Information and Computer Sciences at the University of California-Irvine where she is a founding member of the Transformative Play Lab. She received her PhD from the School of Interactive Arts + Technology at Simon Fraser University. She is the club advisor for the UCI Video Game Development Club, and the VR @ UCI club.  She also organizes the UCI Global Game Jam Site which has grown to be the 8th largest site in the world over the last five years.
Dr. Tanenbaum's work is playful, provocative, and interdisciplinary, frequently straddling the line between art, design, and research. Her doctoral research examined identity transformation and empathy in digital narratives and games, drawing on theories and methodologies from the performing arts and human-computer-interaction.  Her ongoing work on "Transformative Play" draws on techniques from theater practice to create and explore playful experiences that communicate different perspectives on the world, encouraging players to viscerally inhabit new identities and experiences. Her first book, edited in collaboration with Magy Seif El-Nasr and Michael Nixon, entitled Nonverbal Communication in Virtual Worlds: Understanding and Designing Expressive Characters was released in early 2014 by Carnegie Mellon Universities ETC Press. She also served as a consulting researcher at the Nokia Chief Technology Office's Advanced Engineering group where she advised on matters of storytelling and wearable technology for the Internet of Things.
An experienced game designer, Tess's work incorporates physical objects, wearable technology, and interactive tabletops to explore embodied interactions with digital games and stories.  In 2010 she was the lead designer for Futura: the sustainable futures game, which was showcased at the 2010 Winter Olympics in Vancouver, and later incorporated in the City of Vancouver's "Greenest Cities Conversations" program.  Collaborating with Karen Tanenbaum, she created The Reading Glove: a tangible, wearable, work of electronic literature where a reader explores a collection of evocative physical objects to piece together a historical narrative. She has developed new gaming technologies that push the boundaries of personal fabrication, using 3D printers and laser cutters as platforms for hybrid digital/physical games.  Her recent game, Magia Transformo: The Dance of Transformation, was an official selection of IndieCade: the largest festival of independent games in the world. It uses costumes and movement to help players adopt the personas of witches and warlocks to uncover the secret magical history of the world. Tess is also a "Steampunk" artist, and maker, whose work on DiY culture appears in the book Vintage Tomorrows and the documentary film of the same name.
Her current work explores the intersection of live performance and MR/AR/VR technologies.  Collaborating with Tim Kashani of Apples and Oranges Arts, she has mentored students in experimental designs for VR theater experiences, including a student team that took second place in the 2018 Butterworth Product development competition.  She is currently developing Virtual Reality systems that transform how we think about creative practice in the performing arts. These include ShadowCast, a VR networked theatrical performance platform (created in collaboration with Tim Kashani), and VirDAW, a VR digital audio workstation (created in collaboration with UCI Drama Professor Vincent Olivieri).
Contact