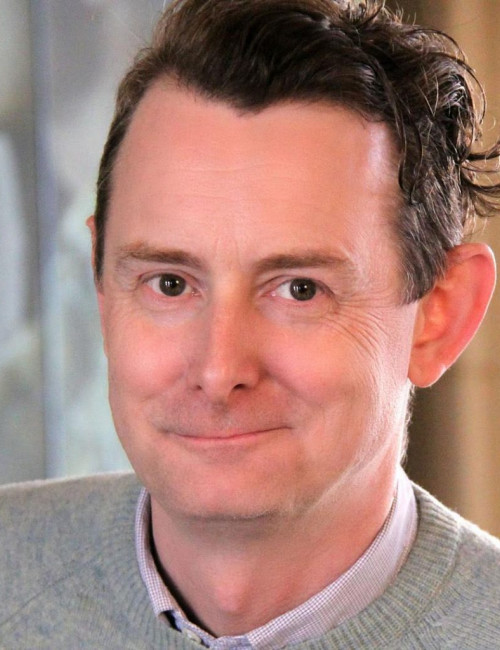 Richard Lemarchand is a game designer, an educator, a writer, a public speaker and a consultant. He is an Associate Professor in the USC Games program, and is the Associate Chair of the Interactive Media & Games Division of the University of Southern California's School of Cinematic Arts. Between 2004 and 2012, Richard was a lead game designer at Naughty Dog in Santa Monica, California. He led the design of all three PlayStation 3 games in the Uncharted series including Uncharted 3: Drake's Deception, and Uncharted 2: Among Thieves – winner of ten AIAS Interactive Achievement Awards, five Game Developers Choice Awards, four BAFTAs and over 200 Game of the Year awards.
Richard also worked on Uncharted: Drake's Fortune, Jak 3 and Jak X: Combat Racing for Naughty Dog, and helped to create the successful game series Gex, Pandemonium and Soul Reaver at Crystal Dynamics in the San Francisco Bay Area. He got his game industry start at MicroProse in the UK, where he co-founded the company's console game division. Richard now teaches game design, development and production in the USC Games program, and is working on a series of experimental game design research projects as part of the USC Game Innovation Lab. His game The Meadow, a virtual reality art installation game co-created with Martzi Campos, was selected as a finalist in the 2015 IndieCade International Festival of Independent Games.
His latest game, Phenomenology, a VR art game, was announced in 2017. A passionate advocate of independent and experimental games, Richard regularly speaks in public on the subjects of game design, development, production, philosophy and culture. He also organizes the annual GDC Microtalks, a Game Developers Conference session which celebrates games and play with short talks by diverse speakers. Richard grew up in a small town in rural England, dreaming of ancient civilizations and outer space. Perhaps as a result, he has a degree in Physics and Philosophy from Oxford University.